The Clan Arnott
Arms: Argent, a chevron Sable, between three mullets Gules
Tartan: None available
Crest: None available
Badge: None available
Motto: None available
The name Arnott appears to have originated in the parish of Portmoak in Kinross-shire around the middle of the twelfth century. Some notable members of that line include Michael De Arnoth, who was one of two knights who escorted Duncan, Earl of Fife to England in 1340, and Sir Michael Arnott of Ilk, who Charles I made a baronet in 1629. This line ended however, after the sixth baronet died without leaving any heirs.
The other lines of this family are the Arnotts of Wooddmiln, Balkaithlie, Balcormo and Eastrynd. A well-known member of the Balcormo Arnotts was Hugo Arnott, a lawyer who published a book in 1785 on famous Scottish criminal trials. He was also an antiquarian and historian. This clan does not presently have a chief.
---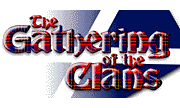 ---
Copyright &copy DISCscribe Ltd. 1997 - All rights reserved.