The Clan Elliot Society USA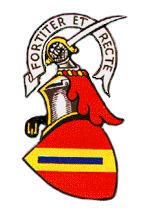 The Elliots (or "Ellots" as they were originally called) have existed as a Clan with a recognized Chief at least from the time of King Robert the Bruce (1306 - 1329) to the present day. Before the Union of the Crowns in 1603, they held part of the frontier with England known as "The Middle March" - their chief usually being appointed Captain of the Hermitage Castle in Liddesdale - and they became famous as one of the great riding clans of the Scottish Borders. Later, the Elliots were notable for the part they played in the settlement of the New World, where their independence of character - for which the Clan has been renowned - made them particularly welcome. In the modern age, the Elliots (often spelled "Elliott" outside of Scotland) have prospered and the Clan is now widely spread throughout the world.
Today most of the major Scottish Clans have formed Clan Societies to preserve their histories and traditions and to promote a spirit of kinship among their members. The Elliot Clan Society was founded in 1977 by Sir Arthur Eliott, 11th Baronet of Stobs, Laird of Redheugh, and hereditary Chief of the Elliots, together with the Earl of Minto and the other Heads of the principal Branches of the Clan. With headquarters, library, and museum at Redheugh, the age-old seat of the Clan Chiefs, the Society now has active and growing membership in Australia, New Zealand, Canada, Europe, South Africa, the United Kingdom, and the United States.
All Eliotts, Elliots, and Elliotts, their descendants, and their close relations by blood or marriage, are eligible to join the Elliot Clan Society. In the words of Sir Arthur, "The tie is essentially a family one, transcending national boundaries, and disregarding distinctions of age, sex, wealth, or status. It has been formed by those of us who feel that this ancient tie is of special interest and value to our modern world." No Clan in Scotland has a more spirited history or a prouder name than the Elliots, whose own victory slogan "Wha daur meddle wi' me" could well stand as a watchword for all Scotsmen through the ages.
Sir Arthur died April 6, 1989. His daughter, Margaret, was installed as Clan Chief Margaret Eliott of Redheugh, Chief of all the Elliots.
The Elliot Clan Society U.S.A.'s objectives are: To promote the general interest of the Clan and to cultivate the spirit of kinship and fellowship among its members throughout the Americas and with Clan Elliot of Scotland; to honor our heritage and to cultivate, among our members and descendants, the pride and spirit of our Scottish ancestors.
To assist our members in preserving their histories and traditions, we have developed an Elliot Clan data base which is a repository for our members' genealogies. It is our desire to be able to help members who might be looking for ancestors, already recorded here and to assist those just getting started in Elliot family history research. We have begun merging our data base with the data bases of other Elliot Clan Societies around the globe.
---
The Elliot Clan Society U.S.A. Officers and Commissioners are:
OFFICERS
PRESIDENT:
Robert Bruce Elliott, 1200 Willow St., Tecumseh, MI 49286......(517) 423-4640
FIRST VICE PRESIDENT:
Patricia T. Bell, 2288 Casa Grande, Pasadena, CA 91104......(626)791-0930
......e-mail:cpbell@earthlink.net
SECOND VICE PRESIDENT:
Judith M. Elliott, 604 Camden Road, Altamonte Springs, FL 32714......(407) 774-5035
TREASURER/MEMBERSHIP:
Evelyn M. Elliott, 2146 Deer Trail, Suwanee, GA 30024
(770) 822-0238.........e-mail:emelliott@mindspring.com
RECORDING SECRETARY:
Anne Elliott Nowack, 5395 Thornapple Lane, Acworth GA 30101
(770) 425-6481..........e-mail:nowack@ix.netcom.com
GENEALOGIST:
Leanne Elliott Soden, 1 Lara Road, Lynnfield, MA 01940
.........e-mail: dansoden@worldnet.att.net
SIGNAL TOWER EDITOR:
Jeanne Lipsitt, 4887 Greenway Rd., Norcross, GA 30071
(770) 449-8333.......e-mail: lipsitt@mindspring.com
COMMISSIONERS
ALABAMA:
Mitchell C. Barron, 121 East 4th St., Oxford, AL 36203

ARIZONA:
George Elliott-Applegate, 668 S. El Dorado, Mesa, AZ 85202-1747......phone (480) 829-6978...fax (480) 858-0234
......e-mail: ecsusa@home.com
ARKANSAS:
John D. Elliott, 201 West "K" St., Russellville, AR 72801

NORTHERN CALIFORNIA:
Charles W. (Chuck) Elliott, 112 Tartan Way, Suisun, CA 94585......(707) 864-1532
......e-mail: chukndee@ix.netcom.com
SOUTHERN CALIFORNIA:
Patricia T. Bell, 2288 Casa Grande, Pasadena, CA 91104......(626)791-0930
......e-mail:cpbell@earthlink.net
COLORADO:
Shea Foster, 700 Walnut #309, Boulder, CO 80302......(303) 444-8165
FLORIDA:
Judith M. Elliott, 604 Camden Road, Altamonte Springs, FL 32714......(407) 774-5035
GEORGIA:
Janet Elliott Womble, 41 Pipkin Ave., Garden City, GA 31408......(912) 964-5139
.......e-mail:jbwomble@aol.com
ILLINOIS:
Gary Elliott, 804 W. Braeside Dr., Arlington Heights, IL 60004.......(847) 255-9241
......e-mail:ElliottGS@aol.com
INDIANA:
Ronald L. Elliott, 1318 East 126th St., Carmel, IN 46033......(317) 846-0845
......e-mail: elliott-genes@juno.com
KANSAS:
Roy Lee Elliott, 2101 Woodland, Wichita, KS 67203-2321......(316)265-4492.......FAX: 316-265-2581
........e-mail:elliroyjan@aol.com
KENTUCKY:
Matthew F. Elliott, 902 1/2 Magnolia Ave., Shelbyville, KY 40065
.........e-mail:GSTQ@webtv.net
LOUISIANA:
Michael J. Elliott, P.O. Box 4, Thistleway, Bush, LA 90413......(504) 886-5502
MAINE/VERMONT:
James A. Elliott, 563 Saco Road, Standish, ME 04084......(207) 642-3497
MASSACHUSETTS/NEW HAMPSHIRE:
Dorothy Young, 79 Holten St., Danvers, MA 01923-1938......(978) 774-2968
......e-mail: dotyoung@webtv.net
MICHIGAN:
David M. Elliott, 7989 Valley View Drive, Ypsilanti, MI 48197
......e-mail: elliot1775@hotmail.com
MISSISSIPPI:
Billy D. Fortner, Sr., 3209 Old Mobile Hwy., Lucedale, MS 39452......(601) 766-9898
......e-mail: obediah@ametro.net
NEW JERSEY:
John J. Elliott, 28 Stonegate Dr., Mt. Holly, NJ 08060
NEW YORK/CONNECTICUT:
James T. Hays, 22 Water Edge Rd., Keeseville, NY 12944-2529......(518) 834-1568
......e-mail: haysJT@aol.com
NEW MEXICO:
P. Stephen Mote, 2535 Trevor Lane, Colorado Springs, CO 80919.......(719) 260-6805
NORTH CAROLINA:
Peggy Yates, 573 Erwin Rd., Durham, NC 27707.......(919) 489-1587
.........e-mail:peyates@mindspring.com
OHIO:
Patricia Elliott Smith, 3719 S. Amblewood Circle, Lima, OH 45806......(419) 999-5331
......e-mail: wh3719@alpha.wcoil.com
PENNSYLVANIA:
Jeffrey R. Elliott, 331 Daniel St., Wernersville, PA 19565......(610) 670-2106
......e-mail:jelex6@cwix.com
SOUTH CAROLINA:
Richard Elliott (Dickie) Barham, 806 S. Channel St., Charleston, SC 29412......(803) 795-9352
TENNESSEE:
Steven Crosswait, 4 Beechwood Circle, Johnson City, TN 37604......(423) 929-7344
.........e-mail: OTR17@aol.com
TEXAS/OKLAHOMA:
Ronald S. Elliott, 209 Barracuda, Portland, TX 78374......(512) 643-5880
MARYLAND/VIRGINIA/WASHINGTON, D.C.:
Stacy Elliott Apelt, 1304 Sunset Dr., Norfolk, VA 23503......(757) 583-6806
For membership information, contact your state commissioner or Evelyn Elliott, Treasurer/Membership.
A reminder that the ELLIOT CLAN SOCIETY members world-wide, convene every four years at Redheugh, Newcastleton, Roxburghshire, Scotland. The next Gathering will be in 2001.

You can find more information about Elliots and other Scots at The Elliot Clan Society.
[an error occurred while processing this directive]