The Clan Baillie
Branches: Baillie of Dochfour, Baille of Dunain, Baille of Jerviswood, Baille of Lamington, Baille of Polkemmet
Arms: Quarterly, 1st & 4th, grand quarters, Azure, nine stars of six points wavy three, three, two and one, Or (Baillie); 2nd grand quarter, counterquartered, I & IV, Argent, a chevron Gules, between three boar's heads erased Azure, langued of the second, on a chief wavy of the Third a sphinx couchant of the Field (Cochrane); II & III, Argent, on a saltire Sable, nine lozenges of the field (Blair); 3rd grand quarter, counterquartered, I & IV, Gules, three lions rampant Argent (Ross); II & III, Argent, a amn's heart Gules, within a fetterlock Sable, on a chief Azure, three boar's heads erased of the Filed (Lockhart)
Badge: A boar's head erased Proper
Mottos: Quid clarius astris (Latin: What is brighter than the stars) (Polkemmet) In caligine lucet (Latin: It shines in the darkness) (Jerviswood and Mellerstain) Major virtus quam splendor (Latin: Virtue is greater than splendour)
Tartans: Baillie, Baillie of Polkemmet (red), Baillie of Polkemmet, (hunting).
Septs:
The name Ballie come from the Norman name Balliol. Due to the unpopularity of the name Balliol after the ascension of Robert the Bruce to the Scottish crown, many changed it to Ballie. At the start of the 14th century, William de Baliol acquired the property of Lamington in Lanarkshire. His son, Sir William Baillie, was granted a charter confirming the ownership in 1358.

Sir William helped re-establish the family's fortune and from him descend the branches of Carphin, Park, Jerviston, Dunrogal, Carnbroe, Castlecarry, Provand, and Dochfour. A younger brother, Alexander Baillie was appointed constable of Inverness Castle by the Earl of Huntly. The family's fortunes began to decline after their lands were held as forfeith for their part in the Battle of Langside on the side of Mary, Queen of Scots.

The Bailles were staunch Protestant supporters of the Covananters and a Baillie was hung for treason in 1684.

In 1636, George Baillie of St. John's Kirk (a branch of the Lamington Ballies) bought the lands of Jerviswood, Lanarkshire, and the estate of Mellerstain, Berwickshire, in 1643. His son Robert Baillie of Jerviswood (1623-84), was the civil and religious reformer executed for his views. His family were forced to flee to Holland. Robert's son, George Baillie of Jerviswood and Mellerstain (1664-1738), married Lady Grisell Hume (1665-1746) in 1691. They started the building of Mellerstain House and are the ancestors of the present earls of Haddington.


If you'd like more information on the Clan Baillie, Frank Baillie, one of our visitors, has complied some additional information that we've posted. If you'd like to have a look, click here.



---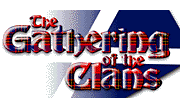 ---
Copyright &copy DISCscribe Ltd. 1997 - All rights reserved.