The Clan Baird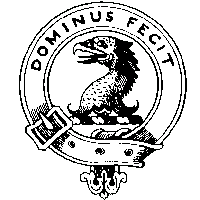 Branches: Auchmeddan
Tartan: Baird
Badge: A gryphon's head erased Proper
Mottos: Dominus fecit (The Lord has done this)
Arms: Gules, a boar passant Or
The Baird Coat of Arms reflects the Clan's mythical origins. It is said that a Baird once saved William the Lion from a wild boar and in thanks was given lands in Lanarkshire.

The Bairds spread to Banffshire in the North-east and then to Auchmeddan, Aberdeenshire. They became prominent in this area and provided a long line of Aberdeenshire sheriffs. The Bairds influence in the region was strengthened through marriage into the Keith family, the Earls Marischal of Scotland.

A member of the Auchmeddan Clan, John Baird, was created a Baronet and then appointed to the High Court by the title Newbyth, after his beautiful house in East Lothian.

The estate of Auchmeddan has since passed into the hands of the Gordon family.

The most famous Baird of the 20th century is John Logie Baird, the minister's son from Helensburgh, near Glasgow, who invented television in 1926.
---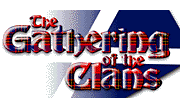 ---
Copyright &copy DISCscribe Ltd. 1997 - All rights reserved.