Article Published in the "Alpena Evening Echo",
Wednesday, July 6, 1892:
"W.C. CUNNINGHAM"
The Editor and Publisher of the Alpena Evening Echo
Alpena, Michigan

The subject of this sketch is better known as "Michael Angelo Kelly", the humorous writer. Mr. Cunningham, or "Doc" as he is familiarly called, was born in Scotland in 1856. With his father, Dr. William Cunningham, of Bay City, Michigan, he came to this country thirty years ago. He wears his heart on his sleeve and has made and lost half a dozen comfortable fortunes. In fact, "Doc" is as Democratic in his nature as he is in politics and seems to care no more about being broke than he does about being rich.

He was educated as a lawyer, but went into journalism and is there yet. He has solved the question of making a daily paper pay in Alpena. He has been everywhere, knows everybody, and swears by Grover Cleveland and other gods of the Democratic party that Alpena is the Jewel of the State. He has an amiable wife and three children who think their Dad knows more than the man who wrote the dictionary.

He was elected to the Board of Education last Spring on the Democratic ticket and is unswerving in his allegiance to his party.

Information provided by Linda Edwards.
---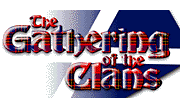 ---
Copyright &copy DISCscribe Ltd. 1997 - All rights reserved.