WILLIAM CLARKE CUNNINGHAM
AND HELEN MCLEAN
William Clarke Cunningham, son of Archibald Cunningham and Grace Cowan (whose family was quite prominent in the West of Scotland and whose descendant Surname, "Cowan" translates into 'wild daisies'), was born May 24, 1830 near the city of Edinburgh, Scotland. He graduated from High School in Glasgow, Scotland and devoted himself to the business world. On July 5, 1850 he married Helen McLean of Edinburgh, Scotland. Helen and William had five living children when they moved their family to Stratford, Ontario, Canada in the fall of 1860.

William then began reading and studying medicine and upon moving his family again to Detroit, Michigan in 1871, he entered the Homeopathic College of Medicine, later to become part of the University of Michigan Medical School. (The study of Homeopathic Medicine is the practice of introducing minute doses of serious disease causing germs or viruses into the body of a healthy patient, slowly causing the body to develop a natural immunity to that particular disease. Should the patient then be exposed to the same disease, an automatic immunity will have been established in advance and the patient will not become ill from the disease.).

Upon graduation from the University of Michigan, William began practicing in Vassar, Michigan in the Spring of 1872. Vassar was still a fairly new town and while residing and practicing there, William had the most extensive ride from that point in every direction of any physician in that area of Tuscola County. He practiced medicine for two or three years in Vassar, after which he again moved to Saginaw, Michigan for a year where he became one of the first pioneer doctors in the Saginaw Valley.

In the fall of 1875, he entered Hahnamann College in Philadelphia to further his studies in Medicine, from which he graduated in March, 1876. Leaving Philadelphia and returning to Bay City, Michigan, he established his office at the corner of 5th. and Adams. He built an excellent practice, becoming a greatly successful specialist in the field of chronic diseases after having made a thorough study of that field. He soon became one of the oldest and most prominent physicians in the Saginaw Valley area.

William's five sons followed in their father's footsteps of success. William Clarke, Jr. studied Law graduating from the University of Michigan with the Class of 1876. Archibald and Walter graduated together in the Class of 1876 from the Homeopathic College of Cleveland, Ohio. Thus, simultaneously in the year of 1876, William, Sr., aged 46 years old, and two sons graduated from Medical College, while a third Son graduated from Law School!

Son, Robert was already a successful practicing Dentist in Bay City, Michigan.

In later years, Archibald became engaged in electrical work in Detroit, Michigan while Walter returned to Bay City, Michigan to practice Dentistry with brother Robert.

John, the youngest of the five sons, was employed as a bookkeeper for the Second National Bank in Bay City, Michigan. He later moved to Sonoma, California where he worked for the Sonoma Lumber Company in their office. He remained unmarried, later relocating to Alameda County, California where he was known to be 'alive' at the age of 46 years old when his Mother died in 1904. It was determined his death was caused by drowning. (Research is ongoing into the factual information on John's death.).

Dr. William C. Cunningham, Sr. actively practiced medicine at the 5th. and Adams office location for 19 years in Bay City, Michigan. In 1890, when he was 60 years old, the Bay City Newspaper published a complete history on Dr. Cunningham's family. William Clarke Cunningham, Sr., M.D. died in Bay City, Michigan on June 10, 1895, just 17 days following his 65th. birthday.

Information provided by Linda Edwards.
---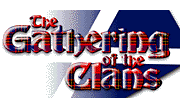 ---
Copyright &copy DISCscribe Ltd. 1997 - All rights reserved.