The Clan Duncan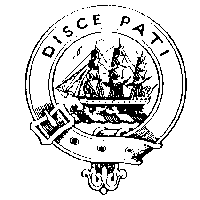 Badge: A ship under sail
Motto: Disce pati - "Learn to suffer"
Tartan: Duncan
Gaelic Name: Mac Dhonnchaidh
Branches: Duncan of Camperdown; Duncan of Lundie
Originally a forename, this seems to be one of the earliest names to appear in Scottish records. Dunchad, eleventh abbot of Dunkeld was killed at the battle of Dorsum Crup, Perthshire in 965. This name was clearly widespread, but some Duncans claim to be descended from the Ancient Earls of Atholl, the name was taken from a chief of clan Donnachaidh, "Fat Duncan", who led the family at Bannockburn.

From then on the history of the Duncans is associated with Clan Donnachaidh. (The name Robertson was not adopted by that clan until the 16th century from "the son of Robert", a chief living at the time of James I). The Duncans are therefore considered a sept of Clan Donnachaidh but also possessed lands in Forfarshire including the barony of Lundie and the estates of Gourdie.

Sir William Duncan was one of the physicians to George III and in 1764 was created a baronet, but the title became extinct on death in 1774. Alexander Duncan of Lundie, provost of Dundee, supported the Hanovarian side during the Jacobite Rising of 1745. He married Helena, daughter of Haldane of Gleaneagles. Their son born in 1731, entered the navy in 1746 and was appointed Commander of the Fleet in the North Sea and Admiral of the Blue. In 1797 he gained at Camperdown one of the most glorious victories in the history of the British navy when he defeated the Dutch navy. For his services he was created Viscount Duncan of Camperdown by George IV in 1880.
---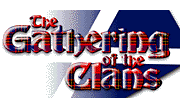 ---
Copyright &copy DISCscribe Ltd. 1997 - All rights reserved.