The Clan Henderson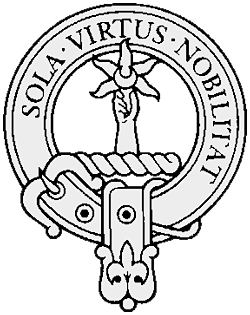 Arms: Parted per pale dancettée Or and Sable, on a cheif Argent a crescent Azure between two Ermine spots.
Badge: A cubit arm Proper the hand holding an estoile Or surmounted by a crescent Azure.
Tartan: Henderson
Plant Badge: Stem of cotton grass
Motto: Sola virtus nobilitat (Virtue alone enobles)
The Highland Hendersons claim descent from Eanruig M&oacuter, son of Nechtan, King of the Picts in 710. Another tradition has it that the chiefship of the Hendersons of Glencoe passed through an heiress to her son, Iain Fruoch, progenitor of the MacIans of The Glencoe Massacre fame.

The Hendersons were active members in the Clan MacIain branch of Clan Donald. When government troops massacered the MacIain's, Hendersons were among the dead. In fact the Glencoe Chief's personal piper was killed in the massacre, big Henderson of the Chanters, he stood 6'7" and was incredibly strong.

There are also Hendersons of other origins in other parts of the country. To the north the Hendersons are descended from Clan Gunn while in the south they are found in the border region along with a variant, Henryson.





---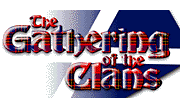 ---
Copyright &copy DISCscribe Ltd. 1997 - All rights reserved.