The Clan Livingstone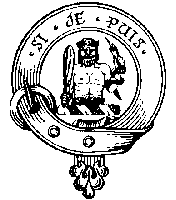 Motto: Si je puis - "If I can"
Badge: A demi-savage wreathed about the head and middle with laurel leaves, in dexter a club, in sinister a serpent entwined round the arm, all proper
Tartan: Livingstone
Gaelic Name: Mac an Léigh
Origin of Name: place-name, Linlithgow
The surname Livingston or Livingstone is of territorial origin from the lands of that name in West Lothian deriving from a Saxon named Leving, who settled in Scotland during the reign of Edgar (1097-1107). His grandson is designated in a charter of William the Lion "of Livingstone" .

His descendant, Sir William Livingstone accompanied King David II on his expedition to England in 1346 and it was from him he acquired the barony of Callander, Stirlingshire, whose heiress he married. From the Callander branch descended the Livingstones of Dunipace, Kinnaird, Bonton and Westquarter.

Sir James Livingstone of Callander was created Lord Livingston in 1458 and it was his descendant, William who was guardian of the young Mary Queen of Scots until she was conveyed to Inchmahome after the Battle of Pinkie. The 7th Lord Alexander was made 1st Earl of Linlithgow in 1600, a title that was forfeited when James, 5th Earl "came out" in the Rising of 1715. Likewise, Sir James Livingstone of Barncloich was stripped of his title of Viscount Kilsyth for the same crime.

The Highland Livingstones from the Isle of Lismore and the districts of Lorn and Appin in Argyll claim a quite different origin. Their original Gaelic name was MacLeay from "Mac an Leigh" (son of the physician) or MacDhunnshleibhe (son of Dunsleve). In 1641 James Livingston of Skirling, Baron of Biel was the Keeper of the Privy Purse to King Charles I and was granted the lease of the lands and the rights of the bishopric of Argyll and the Isles and in this capacity he resided for a while at Achandu castle at Lismore. It was probably at this time that the MacLeays adopted the name Livingstone.

The Argyll Livingstons became the hereditary Keepers of the crozier or baculum of the Bishops of Lismore (from St. Moluag who died in 592) and as such received grants of the land in Lismore and the title of Barons of Bachyll. Another branch of the MacLeays or Livingstones became followers of the Stewarts of Appin descending from one of the Beatons, the physicians to the Lord of the Isles. They were out with the Appin Stewarts in the '45 and at the Battle of Culloden Donald Livingstone saved the "White Banner of the Stewarts" and carried it safely to Appin. It is supposed Ardshiel, before he escaped to France left it for safe keeping with Alexander Stewart of Ballachulish in whose family it has since remained.
---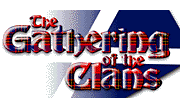 ---
Copyright &copy DISCscribe Ltd. 1997 - All rights reserved.