The Clan Logan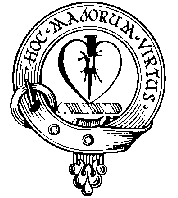 Motto: Hoc majorum virtus - "This is the valour of my ancestors"
Badge: A passion nail piercing a human heart, proper
Tartan: Logan
Plant Badge: Furze
Gaelic Name: Loganaich or Macgill'innein
Origin of Name: A place-name
War Cry: Druim-nan deur (The ridge of tears)
The early Lowland Logans originated from Galloway. It is documented that two of them were killed in Spain in 1329 on their way to the Holy Land with the heart of King Robert I (the Bruce).

Sir Robert Logan of Restalrig (d. 1606) had his bones exhumed and paraded in Parliament so that he could personally be convicted of treason. The Highland Logans claim descent from the Logans of Drumderfit in Easter Ross. See also MacLennan, with whom the Highlander Logans are closely linked.
---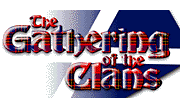 ---
Copyright &copy DISCscribe Ltd. 1997 - All rights reserved.