The Clan MacAlister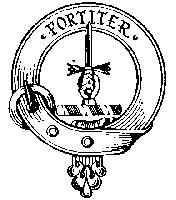 Motto: Fortiter - "Boldly"
Badge: A dexter hand holding a dagger in pale, all proper
Tartan: MacAlister
Plant Badge: Heath
Gaelic Name: MacAlasdair
Origin of Name: Son of Alexander
The MacAlisters descend from Alasdair Mor a younger son of Donald of Islay, founder of Clan Donald and great-grandson of King Somerled. The descendants of Alasdair Mor settled mainly in South Knapdale (Kintyre) and in 1481 Charles MacAlister was invested with the Stewartry of Kintyre by James III.

The principal family was the MacAlisters of Loup who were supporters of the royal house of Stewart. Alexander, 8th of Loup fought at Killiecrankie with Bonnie Dundee. He was succeeded by his brother Charles, who married a daughter of Lamont of that Ilk. Charles, 12th of Loup, married Janet Somerville, an heiress of Kennox in Ayrshire. The MacAlisters of Loup and Kennox have since sold their seat at Kennox.

The present chief was recognised in 1991 by the Lord Lyon as being the rightful chief of the clan. He is the 17th chief of Clan MacAlister. Other important cadet branches include the MacAlisters of Tarbet who became the Hereditary Constables of the Royal Castle of Tarbert on behalf of the Earls of Argyll. One other branch established itself at Glenbarr in Argyll, and another took the name of Alexander and settled in Menstrie in Clackmananshire as vassals of the Earl of Argyll, many of this branch later settled in Ireland in the 17th century and became Earls of Caledon.
---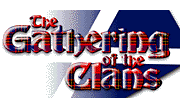 ---
Copyright &copy DISCscribe Ltd. 1997 - All rights reserved.