The Clan MacQueen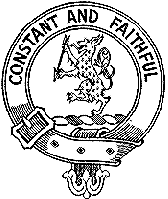 Badge:A wolf rampant ermine holding a pheon gules point downward argent.

Motto: Constant and faithfull

Gaelic Name: MacShuibhne
Tartan: MacQeen
Origin of Name: Gaelic MacShuibhne (Son of the good going).
Plant Badge: Boxwood and Red Whortleberry.
The name Macqueen or Macsweyns is said to originate from several sources; from the Gaelic Suibhne meaning "going well", or MacCuinn, "son of Conn", or from the Norse, Sweyn.

The Macqueens were of Hebridean and West Highland origin, and appear to have been originally associated with Clan Donald. During the 15th century when Malcolm Beg Mackintosh, 10th chief of Mackintosh married Mora MacDonald of Moidart, the bride was accompanied by several Macqueen clansmen who settled in Argyll forming a sept of Clan Chattan. Among these was Revan Macqueen who fought under Mackintosh at the Battle of Harlaw in 1411, he was ancestor to the Macqueens of Corrybrough who settled in Strathdearn. They were known as "Clan Revan".

These lands appear to have been lost at the end of the 18th century when the chief John Fraser died in 1881. The title passed to his brother who's son emigrated to New Zealand and was the last known chief of the clan. In the Hebrides the Macqueens held the lands of Garafad in Skye for many generations. However it was from the islands that there was a massive exodus of Macqueens across the Atlantic.

Robert Macqueen, Lord Braxfield was a notable judge of the late 18th century who was renowned for his savagery and sentences and was given the appropriate title of "the hanging judge", although in fact to be fair he was from neither Clan Revan nor from the Hebridean clan but of Lanarkshire descent.
---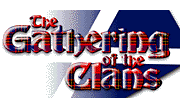 ---
Copyright &copy DISCscribe Ltd. 1997 - All rights reserved.