The Clan Melville

Badge: --
Motto: "Pro rege et patria" (Leslie) - For King and Country & "Denique Coelum" - Heaven at last
Tartan: Melville
The Melvilles are said to have originated from Malleville in the Pays de Caux Normandy and gave their name to the lands of Melville in Midlothian and Fife. Galfridus de Malveill was the first of the name to appear in Scotland in the 12th century and flourished during the reigns of Malcolm IV and William the Lion. The original stock terminated in an heiress, Agnes who married Sir John Ross of Halkhead and their descendant was created Lord Ross by James IV in whose family the barony of Melville remained until 1705.
The title of Earl of Melville in the peerage of Scotland was co-joined since 1704 with that of the Earl of Leven and conferred in 1690 on George, 4th Lord Melville. From him descended Sir John de Melville of Raith in Fife. The 9th in descent of this baron was a favourite of James V and was appointed captain of the Castle of Dunbar, he also received lands of Murdocairnie in Fife. Unfortuately he fell victim of Archbishop Hamilton at the Reformation and was executed. Sir Robert Melville, 1st Lord Melville was very eminent during the reigns of Mary and James. He was employed by the Earl of Moray to oppose Mary's marriage to Darnley and later, when Mary was confined in Loch Leven, he was sent to her by the Earl of Atholl and other nobles with the ring which would be known to her as the sign for her to give up her crown. He was also the one who brought the letter from the English ambassador assuring her Queen Elizabeth's protection - that never came. He adhered to her till her final defeat but survived her and lived to the age of 94 years. He had been created Lord Monymaill and Lord Murdocairnie. The 4th Lord who supported the Duke of Monmouth escaped to Holland only returning with William and Mary of Orange and was created the 1st Earl of Melville. He married Lady Catherine Leslie, daughter of the 2nd Earl of Leven hence their son succeeded as 3rd Earl of Leven in 1682.
The title of Viscount Melville was conferred with Baron Duneira of Perthshire on The Right Hon Henry Dundas, a distinguished statesman in 1802. Andrew Melville was one of the most illustrious Scottsh Reformers who proved as difficult to King James VI as John Knox had proved to Mary Queen of Scots. He was a militant churchman becoming Rector of St Andrews University. He spent years in the Tower of London before being banished. He lived the rest of his life in France as a professor at the protestant University of Sedan.
---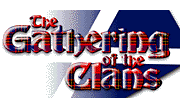 ---
Copyright &copy DISCscribe Ltd. 1997 - All rights reserved.