The Clan Mowat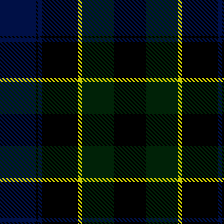 Arms: Argent, a lion rampant Sable crowned with an antique crown Or
Badge: The battle ment of a castle Or, issuant therefrom a demi warrior armed and accoutred Proper, holding in his dexter hand a sword Proper hilted and pommelled Or and in his sinister a falg staff thereon hoisted a banner Vert fringed and charged with an antique crown Or.
Tartans: Mowat,
Motto: Monte Alto (On a high mountain)
Septs: Mowat, Mowatt, Mouat.
The Mowats of Balquholly, like the Woods of Bonnyton, are one of those families who have quite disappeared from the history of Aberdeenshire, Scotland. Having played a part in the history of the shire, they have been lost sight of by the genealogists, apparently for no other reason than that they sold their ancestral estates (now swallowed up in the lands of the Duffs of Hatton). Yet the Mowats were of great antiquity; and, as they freely intermarried with the other landed families of Aberdeenshire, they are certainly worth remembering.

The Norman form of this name was Monhault, invariably Latinized into Monte Alto, the High Mount. Like the Sinclairs, before reaching Scotland and Orcadia, they passed through England, and were Welsh lord marchers. Sir William of Montealt obtained from King William the Lion (1165-1214) the lordship of Ferne in Forfarshire, of which county Eustace de Montealto was Sheriff in 1263, while in 1214 Richard de Montealto, justiciary of Scotland, witnesses a confirmation of Alexander II. Contemporary with Richard is Robert de Montealto, to a charter by whom Lawrence de Montealto is a witness. Bernard de Mohane [Mowat?] was one of the Scotch nobles who were parties to the treaty with Wales about 1259, and later on he witnessed the grant of Roslin of 1280. In 1281 Sir Bernard Mouat, knight, was one of the Norwegian embassy, and was drowned on the return voyage. Nisbet notices a Michael de Monte Alto of 1252 in connection with the perambulation of Cleish in Fifeshire. William de Monte Alto in 1275 witnessed an agreement between Archibald, Bishop of Caithness, and William, Earl of Sutherland. In 1289 William de Mowat subscribes to the Scottish letter of Brigham, and he seems to be the William de Monte Alto, knight, who submitted to Edward I in 1296. Mowat is the earliest Scotch surname associated with the islands of Orkney and Shetland in history. Patrick Mowat in 1312, a Scot, was seized by the Orcadians, and held to ransom. King Robert Bruce (1306-30) granted a charter of Freswick in Caithness to a Mowat of the principal family of Bucholly in Aberdeenshire. In 1377 Richard de Montealto, Chancellor of the Church of Brechin, received grants of the baronies of Ferne and Kinblachmond, Forfarshire.. The Duke of Albany, between 1406 and 1413, confirmed a wadset of Freswick and Aukengill, granted by William Mowat of Loscraggy to his son John, who was in 1419 killed in the Chapel of Tain.

The Mowats, according to tradition, came from Monte Alto (hence their name) in Italy. They seem to have come to Scotland at a very early period, for the original Italian and the Scots branch interchanged courtesies in the way of intermarriage so far back as (according to tradition) 750 A.D., while the original stock were noted by Charlemagne in 804. One branch of the family settled in Wales, and were in possession of Hawarden Castle and estate in 1260. According to Dr. Temple of Forgue, Patrick de Monte Alto was made Forester of Kilanel and Fermartyne, in the reign of Robert the Bruce. The importance of the family may be gauged from the fact that they had estates in Caithness as well as in Aberdeenshire, and that they also had lands in Shetland. Indeed, any inquiry into their history is complicated by the fact that they had two estates of Balquholly- one in Aberdeenshire and one in Caithness, near Freswick, where they were settled as early as 1406, and it is not clear whether the same laird held both at the same time, or whether the estates were held by different branches of the family.
---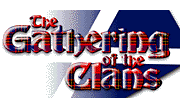 ---
Copyright &copy DISCscribe Ltd. 1997 - All rights reserved.