The Clan Munro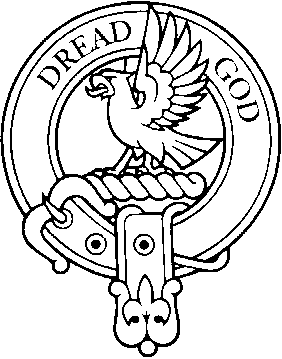 Motto: Dread God
Badge: An eagle displayed wings inverted, proper
Tartan: Munro
Plant Badge: Common club moss
Gaelic Name: Mac an Rothaich
War Cry: Caisteal Folais'n a Theine - Castle Foulis in flames
Pipe Music: Bealach na Broige
Septs: Dingwall, Foulis, Fowlis, Keddie, Kiddie, MacAdie, MacCulloch, MacEddie, MacKeddie, MacLullich, Monro, Monroe, Munroe, Vass, Wass
The Munros claim to be early natives of Scotland who were driven out by the Romans around 357 A.D. and took refuge in Ireland. At the beginning of the 11th century, the clan supposedly returned to help expel the Danes, or Norsemen, from Scotland. They were under the leadership of Donald, son of O'Caenn who, for his services received the lands of East Dingwell in Ross-shire. These lands later became the Barony of Foulis, and thereafter the chief and his family were designated "of Foulis".

The clan spread into Sutherland and were also given a charter for lands in Strathspey in 1309. The chiefs were Bailies to the Macdonalds, Earls of Ross and Lords of the Isles. Robert of Foulis supported Robert the Bruce at Bannockburn in 1314. Robert Mor, 15th chief was a staunch supporter of Mary Queen of Scots and he received many favours from her son James VI.

During the 17th century, the Munros fought in the continental wars and Robert 18th chief joined the army of Gustavus Adolphus, raising 700 of his own clan for service in Sweden and Denmark in defence of protestantism. He greatly distinguished himself and his Scots received the name of the "Invincibles". The Munros supported the government during the Jacobite uprisings and it was Munro of Foulis who was one of the original commanders of the six independant companies when they were raised in 1725.

In 1740 when the companies of the "Black Watch" were formed into the 43rd (and later 42nd) Regiment, Sir Robert Munro, 6th Bart was appointed Lieutenant Colonel. This tradition of distinction in military service was to continue throughout the 19th and 20th centuries. The current chief Hector Munro of Foulis has the family seat of Foulis castle in Ross-shire.

For more information on Foulis Castle, click here.

For more information on Capt. Patrick Munro : Chief of the Clan Munro, click here.



---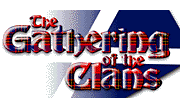 ---
Copyright &copy DISCscribe Ltd. 1997 - All rights reserved.