The Clan Stewart (Stuart)

Branches: Stewart of Fingask, Stuart of Appin, Stewart of Atholl, Stuart of Bute, Stewart of Galloway.
Arms: Or, a fess chequy Azure and Argent surmounted of a bend engrailed Gules, within a double tressure flory counterflory of the Last
Badge: A pelican Argent, winged Or, in her nest feeding her young Proper; of Bute: A demi-lion rampant Gules, armed and langues Azure; of Appin: A unicorn's head Argent, armed Or.
Mottos: Nobilis est ira leonis (Noble is the wrath of a lion); Appin: Quhidder will zie (whither will yo); Galloway: Virescit vulnere virtus (Courage gains strength from a wound)
Tartans: Royal Stewart, Stewart (dress), Stewart (old), Stewart of Fingask, Stuart of Appin, Stewart of Atholl, Stuart of Bute, Stewart of Galloway
Septs: Boyd, Carmichael, Dennison, Denniston, France, Francis, Lennox, Lilley, Lisle, Lombard, Lumbard, Lyle, MacMichael, Mentieth, Monteath, Montieth, Moodie, Moody, Steuard, Steuart, Stuart, Clay, Combe, Combich, Combie, Conlay, Conley, Donlevy, Leay, Levack, Livingston, Livingstone, Lorne, MacClay, MacLeay, MacColl, MacCombe, MacCombich, MacCombie, MacComie, MacDonleavy, MacKindlay, MacKinlay, MacKinley, MacLae, MacLay, MacLea, MacLeay, MacLew, MacNairn, MacNucator, MacRob, MacRobb, Mitchell, Mitchelson, Robb, Walker, Conacher, Cruickshank, Duilach, Garrow, Gray, Larnach, Larnack, MacGarrow, MacGlashan, Ballantyne, Bannatyne, Caw, Fullarton, Fullerton, Glass, Hunter, Howkins, Jameson, Jamieson, Lewis, Loy, MacCaa, MacCammie, MacCaw, MacLoy, MacCurdy, MacElheran, MacKerron, MacKirdy, MacLewis, MacLouis, MacMune, MacMurtrie, Malloy, Milloy, Munn, Neilson, Sharp, Sharpe.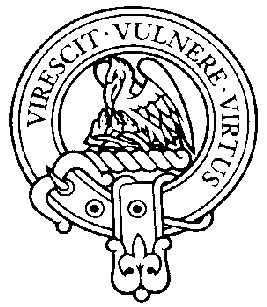 The Stewarts descend from the Norman seneschals of Dol in Brittany. They came to England with William the Conquerer and Walter the Steward came to Scotland with King David I. Walter was created Steward of Scotland and given estates in Renfrewshire and East Lothian. Walter also was one of the commanders who defeated Somerled of the Isles in 1164.

James, 5th High Steward, swore fealty to Edward I of England but later joined William Wallace in his quest for Scottish independence. On Wallace's death, he joined the cause of the Bruce. Walter married the Bruce's daughter Marjorie thus securing the Kingship for his son on the death of Bruce's only son David II. Sir Walter's son and Bruce's grandson, Robert Stewart became Robert II.

Robert II's son John succeeded his father as Robert III, taking the name Robert because John was the name of an English King and of a Scottish claimant to the throne. His son, Robert, Duke of Albany, served as regent during the reigns of his father, brother and nephew. When James I came to the throne he curbed the power of his cousins of Albany by beheading Robert's son, and grandsons. The Royal line continued with male heirs until Mary, Queen of Scots. The Stewarts held the Scottish (and later the English) throne from Robert II until 1714.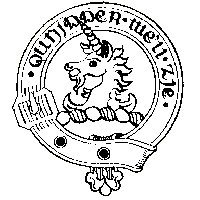 There were other branches of the family beside the Royal one. Three branches settled in the Highlands during the 14th and 15th centuries: Appin, Atholl, and Balquhidder. The Appin Stuarts descend from Sir John Stewart, son of Alexander, 4th High Steward.
The Atholl branch descend from Alexander Earl of Buchan, and 4th son of Robert II. Alexander was known as the Wolf of Badenoch.
The Stewarts of Balquhidder descend from a grandson of the Duke of Alnabny who escaped the persecution of James I. He was appointed baillie of the crown lands in Balquhidder in 1490.
It is generally accepted that the Earls of Galloway now head the principal house of Stewart.
---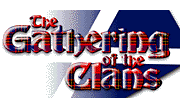 ---
Copyright &copy DISCscribe Ltd. 1997 - All rights reserved.