See the wild West Highlands with Wild Country Expeditions


For travelers with limited time, a package tour can be a great way to make sure you get the most from your vacation. But how can you know that you're seeing the real destination, and not just the tourist hot spots? By finding the right tour, travelers can increase their chances of enjoying a genuine Scottish experience. Wild Country Expeditions allows visitors to tour the beautiful West Highlands of Scotland, and promises some surprises along the way.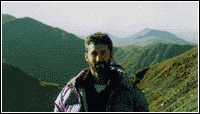 As a child, David Hassan learned to love the Highlands when his mother took he and his brothers and sister camping there. As a teen, he toured the Highlands on his bike. Cycling became more than a weekend pursuit when David spent four years racing for Great Britian. In his travels around the world, David says, he never found a country that could match Scotland in his heart. Now, he's found a way to share that appreciation with others.
The destination is Knoydart, Scotland's last wilderness, where golden eagles soar overhead and dolphins frolic in Loch Nevis. This hidden treasure that inspired David to start his tour business three years ago. "The locals didn't realize that there were whales and dolphins out there in good numbers, and they just smiled at me when I told them that I was going to take people out there to see them," he remembers.
The unspoiled nature of Knoydart represents the area's greatest attraction, but also the greatest challenge for David. Because the area has only one shop, one pub, and one bed and breakfast, it doesn't offer all the resources tourists might be used to. Knoydart itself is not accessible by road; guests will be met in Glasgow, and can either take a ferry from Mallaig to Knoydart, or walk in.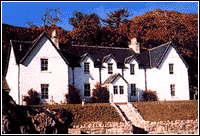 One way that David met the challenge was by taking creative advantage of the lodgings that are in Knoydart. He developed relationships with Clan Chiefs who keep houses in the area. Now, Wild Country Expedition guests stay in luxurious accommodation, including Glaschoille House, the seat of MacDonald of Sleat, or Druidaig Lodge, which belongs to the Hamish Macrae, Clan Chief of the Macraes, or Marr Lodge, where the film Mrs. Brown was shot. Visitors get a chance to live like a Chief, for a night or a whole week, depending on what kind of tour they choose. The lodges have huge open fireplaces, and a cook who prepares traditional Scottish meals.
Of course, just putting your feet up in front of the fire doesn't exactly qualify as an expedition! But camping, hiking, and boating do. "There is something special about being out there," says David of the wilderness camping expeditions. "Guests discover their senses, they open their eyes, and use their ears. Nothing is important other than looking after our gear; having money is no good since it's useless in the wilderness. For that four days, the only thing that's important is what you have with you at that moment in time, and that's unique!"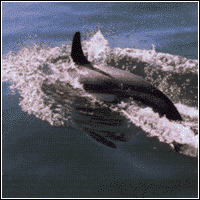 There are a variety of tour options, so guests may choose to hike and camp in the West Highlands, photograph the local wildlife and landscape, or fish with Donald MacLugash, a former Deerstalker from the Isle of Jura. Wildlife in the area includes red deer, golden eagles, dolphins, and whales.
History buffs visiting Scotland may also enjoy the chance to follow in the footsteps of Bonnie Prince Charlie, who hid from the red coats in the West Highlands, or or visit the castles in the Grampian region, including Eileen Donan, and Dunvegan on Skye, and Urquhart Castle on Loch Ness. Guests travel in groups of ten to fifteen, getting personal attention from their guides.
Because Wild Country Expeditions specializes in sharing the pristine Scottish Highlands with visitors, it maintains a commitment to the environment. Its motto, "leave nothing but footprints and take nothing but photographs," sums up the approach. David extends this commitment to the community, ensuring that supplies are purchased locally. As well, all of Wild Country's staff and guides are true Scots. "When you come to Scotland, you would expect to meet some Scots," David says. "I only use real locals, and I feel that is the only way to help people living there. Everything is really authentic, and I want to keep it that way!"
What more could you ask for?
--MRB
June 22-99