The Clan Boyd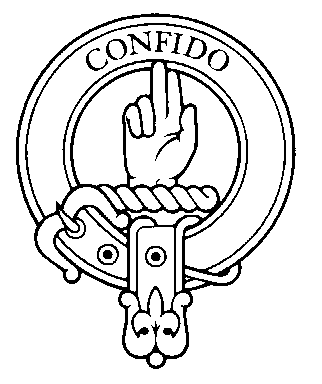 Branches: Boyd of Merton, Boyd of Penkill, Boyd of Pitcon, Boyd of Trochrig
Arms: Quarterly, 1st, Azure, a fess chequy Argent and Gules (boyd); 2nd, Argent three inescutcheons Gules (Hay); 3rd, Argent, three gillyflowers Gules, within a double tressure flory counterflory Vert (Livingston); 4th, Sable, a bend between six billets Or (Callender).
Badge: A dexter hand erect in pale having the two outer fingers bowed inwards.
Tartan: Boyd
Mottos: Confido (Be Trustful); Merton: Confidas (May you be trustful)
The name is said to derive from "Buidhe", the Gaelic for "fair" or "yellow". A Robert de Boyte is listed in the Ragman Rolls, rendering homage to King Edward I of England in 1296. Duncan Boyd was executed in 1302 for supporting Scottish independence. Sir Robert Boyd was a supporter of the Bruce and was a commander during the Battle of Bannockburn. He was rewarded with lands in Ayrshire confiscated from the Balliols; Kilmarnock, Bondington and others.

King James II raised the Boyds to the peerage under the title Lord Boyd of Kilmarnock. Lord Boyd was appointed one of the Regents to King James III on the death of James II. The Boyd influence on the young King was substantial and he was appointed Great Chamberlain and his son was wed to Princess Mary, sister of James III, and given the title Earl of Arran.

It should not be surprising that a family with such great influence would also make powerful enemies. Those enemies succeeded in gaining the King's ear and eventually persuaded him that the Boyds were a threat. In 1469, Lord Boyd the Earl of Arran and Alexander Boyd (brother to Lord Boyd) were called to appear before Parliament. Lord Boyd saw what was coming and fled to England, the Earl of Arran was out of the country and when hearing of the problems decided not to return. Alexander Boyd, who was too ill to flee, was brought before Parliament and executed for treason. The King called his sister back to Scotland, on pretense of possibly forgiving her husband. He promptly had her confined and had her marriage annuled.

The family honour was restored by Mary, Queen of Scots. After the Mary's escape from Loch Leven castle, Lord Boyd was one of the first to join with her at Hamilton. The family fought on the side of the King during the civil war and was rewarded on the Restoration with the title Earl of Kilmarnick in 1661.

The 3rd Earl fought on the government side, leading Ayrshire volunteers during the 1715 rebellion. The 4th Earl did not agree with his father's politics and fought for Bonnie Prince Charlie as a general at Culloden. He was captured and beheaded on Tower Hill in 1746. All Boyd lands were declared forfeit and the the eldest son of the 4th Earl succeeded to the Earldom of Erroll through his mother.

The 18th Earl of Erroll was created Baron Kilmarnock in 1831. The present chief, the 7th Lord Kilmarnock, lives in Malaga, Spain and has written several travel guides to the country.
---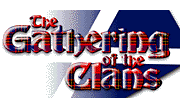 ---
Copyright &copy DISCscribe Ltd. 1997 - All rights reserved.