The Clan Grant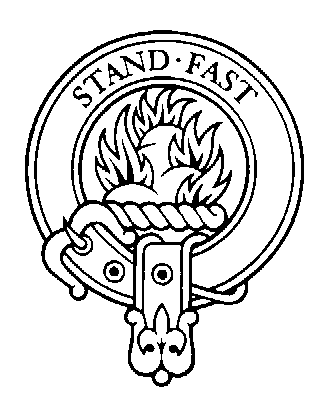 Branches: Grant of Auchernack, Grant of Tullochgorum, Grant of Gartenbeg Grant of Dellachapple; baronetcies: Dalvey, Monymusk and Ballindalloch.
Arms: Gules, three antique crowns Or
Badge: A burning hill Proper
Motto: Stand fast
Tartans: Grant, Grant (hunting), Grant of Monymusk.
Septs: Allan, Allanson, Bisset, Bissett, Bowie, Buie, Grant, MacCallan, MacKerron, MacKiaran, Pratt, Suttie, Gilroy, MacGilroy, MacIlroy
There has been a lot of debate about the origins of the Clan over the years. Some claim that the ancestors of the clan came to England with the Normans, but the recent discovery of the Cromdal Texts has revealed that the Grants may have descended from Norway.

The Grants first appear in Scotland in the middle of the thirteenth century. Through the marriage of one of the members of the family with the daughter of John Bisset, they acquired lands in Stratherrick. They had 2 sons, one of whom became sherriff of Inverness. At the Battle of Dunbar in 1296, John and Randolph de Grant were taken prisioner. At about the same time they were released, the family acquired the lands at Glenmoriston and Glan Urquhart which are still in the family today.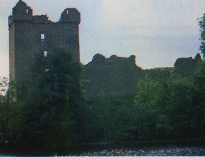 Since the Grants supported Robert the Bruce, his victory solidified the Grants holdings in Strathspey and firmly established them as Highland chiefs. The lands of Spey provided the Grants with men and cattle which meant power in the Highlands. When Sir John Grant married the heiress of Glencairnie, a branch of the dynasty of Strathearn, they gained even more power. In 1536 Castle Freuchie was built by Sir James Grant. The name later changed to Castle Grant.
Lodovick Grant, the eighth Laird of Freuchie, was called "the Highland king". He supported the government of Mary and William. Doing this, got Mary and William to appoint him a colonel and Sherrif of Inverness, and raise the barony of Freuchie to regality status which was later abolished after the failure of the Jacobite rising of 1745.
The Grants of Rothiemurchus still hold lands around Aviemore, and other branches of the family hold land in Strathspey. The Castle Grant still stands.
---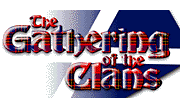 ---
Copyright &copy DISCscribe Ltd. 1997 - All rights reserved.